Perhaps you saw the recent viral video of the woman who was trying to escape police by crawling through a Spruce Grove convenience store's vent when she fell through the ceiling.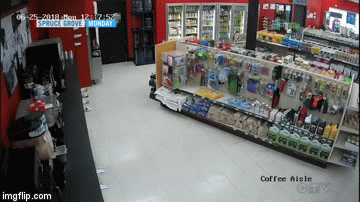 Well, now there is a video of how it all started and the added soundtrack is fantastic!
Have a BIG one!
© 2018 Corus Radio, a division of Corus Entertainment Inc.